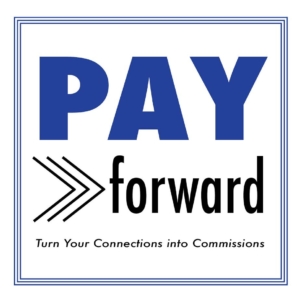 What is the "PAY FORWARD" program?
Introduce Freight Management Team to a customer, friend, family member or business colleague that ships their product anywhere in the U.S. or Canada and earn a 20% PERPETUAL COMMISSION from each shipment tendered to Freight Management Team from that customer.
THE PAY FORWARD PROGRAM
As a company who specializes in moving, or "transporting," cargo from one place to another, Freight Management Team will compensate our Connection Consultants for sharing our services with others. Once the business with the customer is established and our shipping services are active, you will start receiving weekly commissions for the business you connected!
START EARNING TODAY
Fill out the "Pay Forward" form
Call your contact to let them know that a FMT Specialist will be calling them to discuss their shipping needs
Fill out a 1099 form to get set up for automatic ACH payments
START EARNING: Commissions are paid weekly!
FREIGHT MANAGEMENT TEAM
Freight Management Team, Inc. is a logistics broker offering LTL and truckload freight services to manufacturers who ship their product anywhere in the US and Canada. FMT also offers heavily discounted international services utilizing large volume consolidated group pricing with no volume commitments.
I would be glad to write another testimonial for you. But I am driving right now so it will have to be later, unless you like what I say now straight off the cuff and from the heart which would be something like this: True trust is built over time. So when I look back on how happy I was working with Chuck and Freight Management Team after my first year, my trust and confidence in him has grown in abundance as now it has been four years and he continues to excel at what he does in addition to his utmost honesty and professionalism.
Having been given the opportunity to work with the professional team of Freight Management Team Inc., I have seen my commission money grow with little to no effort on my part.
I have my relationships with my clients. Now my clients are receiving the extension of FMT Inc. professional services.