Partner with Freight Management Team to offer your customer a full service brokerage. We broker the freight for you and you earn commissions! Get paid on loads that ship all over the country! NO COST & NO RISK!
Have you been thinking about starting your own brokerage but are unsure how the barriers to entry could affect your business?
Are you a small fleet owner interested in offering your customers a solution to all of their shipping needs without the required expenses involved with starting your own brokerage?
Why pass on freight just because you don't have enough trucks?
If you are a Niche carrier and want to get paid on freight that you can not service with your own trucks then this is the perfect solution for you!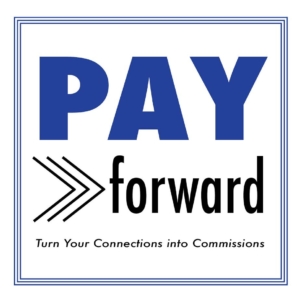 What is the "PAY FORWARD" program for small trucking companies?
Introduce Freight Management Team to a customer, friend, family member or business colleague that ships their product anywhere in the U.S. or Canada and earn a 20% PERPETUAL COMMISSION from each shipment tendered to Freight Management Team from that customer.
I own 5 trucks and meet shippers all of the time. I don't have enough trucks to service every shipment of my customers so I introduced them to FMT. They started moving freight for 3 of my connections and now I get paid commissions on every shipment that I was previously passing on. The best part is they do all of the work!
ANTS Trucking, LLC is pleased to announce that we have been in a successful and mutually beneficial established working association with Freight Management Team, Inc. since the beginning of 2014. We started this due to the fact that we were getting an overflow from our customers and needed reliable help to serve our customers in the same prompt and professional manner as we do. We felt really comfortable allowing FMT to bid on the freight that we were not able to successfully perform because I knew they could handle the job. So, now whenever we are booked we have a reliable solution for our customer instead of turning them away. We made $1300 profit last week on a load that we previously would have had to pass on. It's a win win for everyone involved.
THE PAY FORWARD PROGRAM
As a company who specializes in moving, or "transporting," cargo from one place to another, Freight Management Team will compensate our participants for sharing our services with others. Once the business with the customer is established and our shipping services are active, you will start receiving weekly commissions for the business you connected!
START EARNING TODAY
Email us to become a Pay Forward broker.
Call your contact to let them know that a FMT Specialist will be calling them to discuss their shipping needs
Fill out a 1099 form to get set up for automatic ACH payments
START EARNING: Commissions are paid weekly!